back
February 13, 2020 Substance Abuse Information Evening
Surrey Christian School is proud to present a special parent information session:
HOW TO TALK WITH YOUR CHILD ABOUT DRUG USE, ADDICTION AND THE CURRENT OPIOID CRISIS.
Join us on Monday, March 2 | 7:00—8:30 pm at Surrey Christian School Secondary Campus
15353 92 AVENUE, SURREY | 604-581-1033
---
Do you know how to confidently talk with your son or daughter about drug use, addiction and the current opioid crisis? Are you aware that the contaminated drug supply does not discriminate on types of drug?
Our special guest speaker, Guy Felicella, is an SCS parent, and is passionate about teaching our youth the realities of the current opioid epidemic. He addresses the hard, unanswered questions from teens. As a father, Guy is equally passionate about speaking to parents on how they can open up the dialogue with their children on drug use in a non-stigmatizing way. Parents of elementary and secondary campus children encouraged to attend.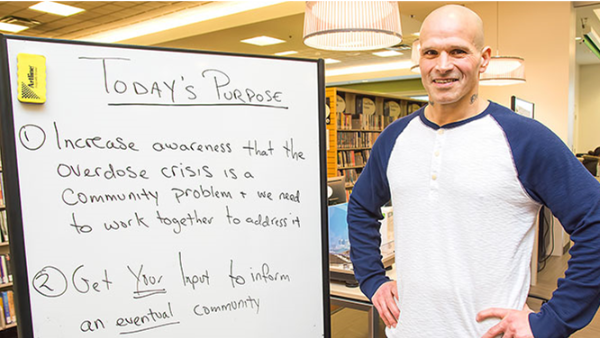 Guy grew up in a middle class home in Richmond but fell into addiction at a young age. He spent 30 years in the repeated cycle of gangs, addiction, treatment and jail. He spent nearly 20 years residing in the two block radius in the Downtown Eastside using many resources, including harm reduction, to keep himself alive. Today, Guy has escaped the grips of that turmoil and resides with his wife and two young children with multiple years of recovery and sobriety under his belt.
Guy is passionate about advocating for vulnerable people who still suffer in addiction, and educating communities on harm reduction to eliminate the stigma that exists around it. Currently he works for Vancouver Coastal Health, Ministry of Mental Health and Addiction and the BC Centre on Substance Use. In addition, Guy attends various school districts and post secondary institutions to educate students on addiction.
For more information visit:
Guy's website, Facebook page and ted.com