back
August 25, 2021 Back to School Event & Meet the Teacher Falcons Circus Carnival was a huge success! Thank you to everyone who, attended, volunteered, and helped with this event. We hope you enjoyed it! Nicole Miller & Racahel Kruse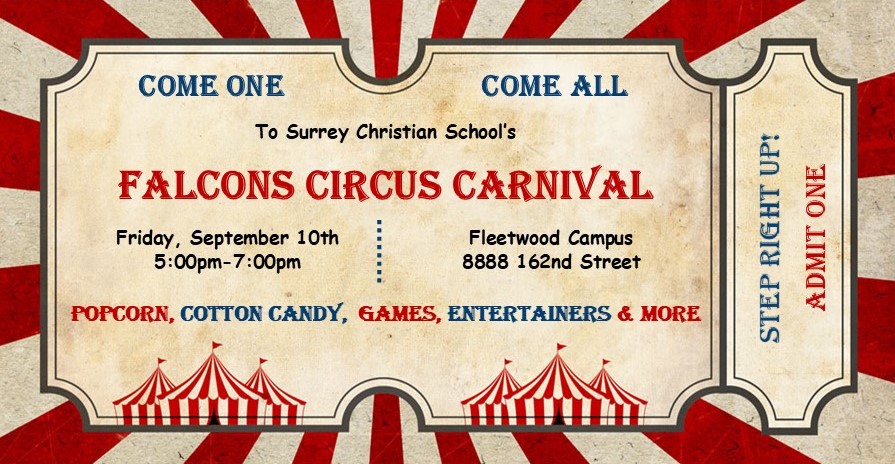 Come out and enjoy the fun. We will have bounce houses, games, a photo booth, entertainers, and yummy carnival food such as hot dogs, popcorn, and cotton candy!
Don't forget to meet your teacher during the event! Families who attend the Cloverdale and Secondary Campus can meet their teachers from 5:00 – 5:45 pm; Cloverdale in the learning commons space and Secondary in the gym.  Fleetwood Campus families can meet your teachers in their classrooms from 6:00 – 6:45 pm. Please make sure you come by during your designated times as our teachers look forward to meeting you!
Stay tuned for more details on this incredible event.